It's time to reclaim

all

of who you are!
Imagine...
In three months from now...
You've just stepped into the most expansive and fulfilling season of your life.
You're feeling vibrant, alive, and lit up from the inside out.
Your relationships are thriving beyond all comprehension.
Your life, while it looks largely the same as it did before, feels radically different.
Richer. Warmer. More joyful. More aligned.
Not because anything changed externally; but because you shifted your entire world internally.
And because of that - because of you - you're now living in the most deliciously abundant version of your life, overflowing with love, light, happiness, passion...
That's what it means to be
Fully Alive.
FULLY ALIVE
is an 8-week fully immersive program that will intentionally guide you through the process of designing a life that you're wildly in love with.
Walk away with:
a deeper sense of self-awareness

the ability to understand and move through your triggers with my signature 3-step process

a renewed & redefined sense of self apart from all of the labels we have taken on (people pleaser, lazy, procrastinator, crazy, dramatic, not enough, too much, etc.)

a deeper connection to your heart's desires & the ability to communicate that within your intimate relationships

the awareness needed to get out of your head & drop the stories that keep you disconnected from yourself & others

more laughter, presence, ease, & joy in your daily experiences
Living Fully Alive doesn't require you to do more;
You just need to access

more of who you are!
I'M READY FOR MORE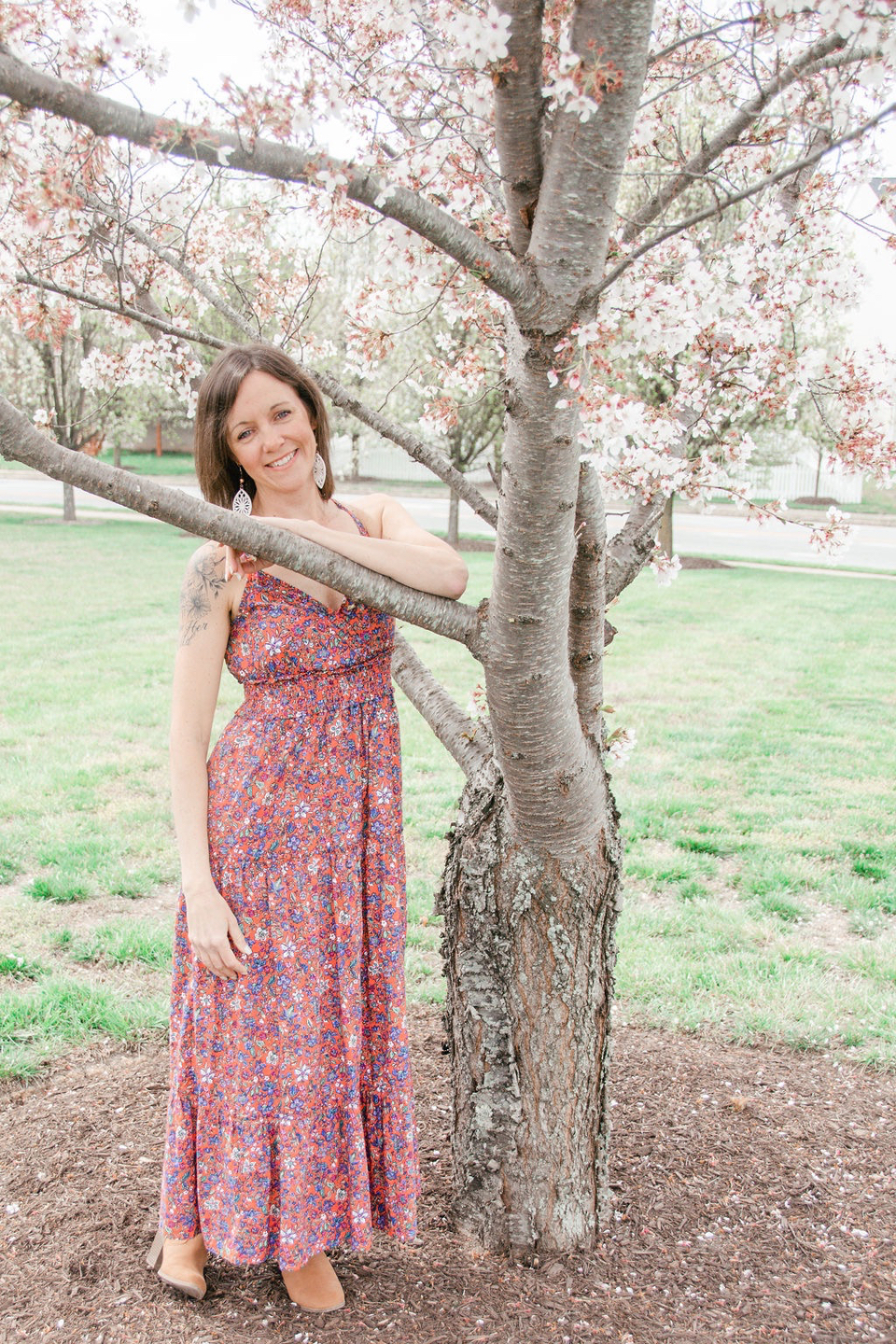 Meet Bridget
Four years ago, on paper I had an amazing life. I had a husband that loved me, a good job, a beautiful home, and 4 healthy kids.
But inside I was miserable.
The tools I'm sharing in Fully Alive are the tools that made the most impact in my life and relationships. These tools helped me actually FEEL in love with the life I always had.
Today, I have the same life but inside I have never felt more content, present, and filled with so much joy. The only thing that changed was ME!
It took me 4 years to get here because there wasn't an all encompassing program like this one. Fully Alive is the program I wish existed when I started my journey. I wouldn't have felt so alone and, honestly, crazy as I learned why I showed up the way that I did.
It was that knowing that truly gave me the power to choose differently, & now that's what I want to share with you.
Fully Alive

...is for the woman who knows she has a good life but doesn't feel in love with it.
...the woman who has this deep yearning for more
...the woman who desires more intimacy in her relationships, more fulfillment in her work, & more joy in her day-to-day experiences
More than that, it's for the woman who realizes she is the source of everything that she desires, and she's ready to do the work to create the life that she's wildly in love with.
WHAT MAKES IT UNIQUE...
You might know the tools and have the head knowledge, but there's still a disconnect.
This was me for years. I had read all the books, listened to the podcasts, & attended the workshops, but then I went home & life felt the same.
Fully Alive will help you take this knowledge and actually embody it.
These tools will finally resonate so deeply you can't help see the world differently.
You'll begin to see how much power you truly have to create whatever you want.
You'll understand why YOU are who you are looking for, & you'll access more love than you ever knew was available.
You'll receive all of this and more with my signature 6-part Tuned in and Turned on method, ultimately liberating you & transforming how you show up in your life.
What's included?
8 weeks of support with Bridget.

Full support for two months with Bridget within a private channel for real-time coaching & guidance between calls.

A community of like-minded women cheering you on and keeping you accountable.

Empowering Action steps to take what you learn and embody it in your life.
A powerful play list to remember and reconnect with all parts of you.
A special bonus expert guest call
Ultimately, you'll walk away having awakened parts of yourself you had forgotten.
When you want more it's not because you have to do more, but instead you have to access more of who you are!
When you feel rejected or abandoned, it's because you've rejected or abandoned parts of yourself.
In order to feel Fully Alive, you must bring all parts of you online. To truly live a life to the fullest you have to be willing to experience life fully, & that's exactly what you'll do inside of Fully Alive.
---
"Thanks for such a great call. I never knew this was why I was showing up this way and now I can, first of all, understand what is really going on, but also I am able to now clearly communicate this experience to my husband which has been huge for us". - KS
"I have learned some of this before, but it is landing differently in the way that Bridget teaches and I am able to actually apply it to my life and my relationships." - KM
"My experience working with Bridget was one of being completely held and feeling completely confident that she knew exactly where to take me throughout the session. She exemplified such a beautiful balance between creating supportive structure and allowing for the session to flow where it needed to go. She created a space that was safe enough as well as offered the encouragement and guidance so that I was able to have a very much needed emotional release. I left the session feeling lighter and with a much clearer sense of direction of where I wanted and needed to go." A.A
Frequently Asked Questions
If I sign up today, is there any support before we start?
What is the time commitment?
What if I can't attend live?
 Register Today

- EARLY BIRD PRICING ENDS August 14th -